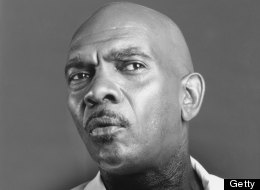 Lou Myers, the actor most known for playing Mr. Vernon Gaines on the NBC sitcom "A Different World," is dead.
TMZ reports that the actor died
on Feb. 19 at Charleston Medical Center in West Virginia after undergoing a heart-related emergency and falling into a coma. He had previously been hospitalized in December for pneumonia. AP reports that Myers was 76 years-old.
"A Different World"
ran from 1987 to 1993 and was conceived as a spinoff from the hugely successful "The Cosby Show," in which the characters attended a historically black university. Myers starred on the show alongside Lisa Bonet and Jada Pinkett. In his later years, Myers would also make memorable appearances in numerous other television shows and films such as "The Wedding Planner," "How Stella Got Her Groove Back," "Tin Cup" and "All About the Andersons."
Myers is survived by his mother and a son.