Melanie Smith repeatedly threatened her neighbour, Lee-Anna Shiers, before setting a pram alight in communal area, jury hears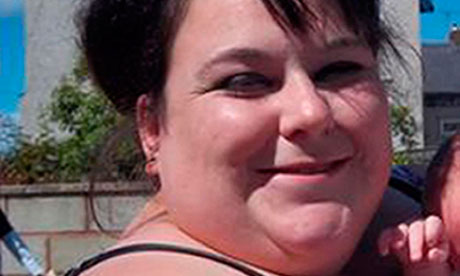 A "drunk and jealous" woman who repeatedly threatened a neighbour killed a family-of-five in a devastating fire following a row about a pushchair in a communal area, a court has heard.
It was claimed that Melanie Smith, 42, was drinking heavily on the day leading up to the fire and was heard shouting through the letterbox: "I'm going to burn your house down."
Smith and neighbour Lee-Anna Shiers argued for up to two months before the blaze, the court was told. But the row is said to have intensified over a pram that was left in a walkway outside their flat.
Smith is accused of killing the family of five by setting the pram alight. Shiers, 20, her four-year-old nephew, Bailey, and two-year-old niece, Skye, died in the blaze at their home in north Wales on 19 October last year. Firefighters managed to rescue Shiers' 15-month-old son, Charlie, and his father, Liam Timbrell, 23, from their first-floor flat but they both died in hospital.
Smith, 42, who lived in the flat below the victims in Prestatyn, has gone on trial at Mold crown court
accused of murdering them.
The court was played a harrowing 999 call in which Timbrell shouted: "Oh my god, oh my god, we're going to die." The jury was told that Timbrell later told rescuing paramedics that "it was arson" and "it was Mel from downstairs".
Smith denies the five murder charges and also one count of making a threat to destroy or damage property.
Prosecuting, Ian Murphy QC said: "The prosecution say that the fire was deliberately started by the defendant, who had been drinking heavily that day and who, over a period of about two months leading up to 19 October, had demonstrated anger and hostility towards Lee-Anna and also jealousy of her.""
Sobbing could be heard from the public gallery when the jury of seven women and five men were played the 999 call made by Timbrell, in which he was shouting: "Help, help. Someone has put it on purpose [sic]. We're inside the flat."
He can also be heard shouting: "Oh my god, oh my god, we're going to die."
Smith, with blonde hair tied in a ponytail and wearing thick-rimmed glasses, leaned forward as she listened.
Murphy said Timbrell was the only person from inside flat 32A who was able to give any account of what happened.
"The prosecution say that the circumstances in which he spoke lie at the heart of what happened and were made when he was so emotionally overpowered by these tragic events that the possibility of him lying or distorting can be disregarded," he said.
Timbrell was being attended to by paramedics Sarah Martella and John Owens, Murphy said.
He was very badly burned but became alert and awake, and said: "Babies, are the babies okay?"
Murphy said Smith was "particularly angry" with Shiers's habit of leaving the pushchair in the hall and with her being "noisy" in the upstairs flat and being untidy, leaving cigarette ends around the front-door area.
"The defendant also seems to have been jealous of Lee-Anna for, the prosecution say, she accused her partner of having a sexual relationship with her, an allegation for which there seems to be no basis at all," Murphy said.
The case continues.